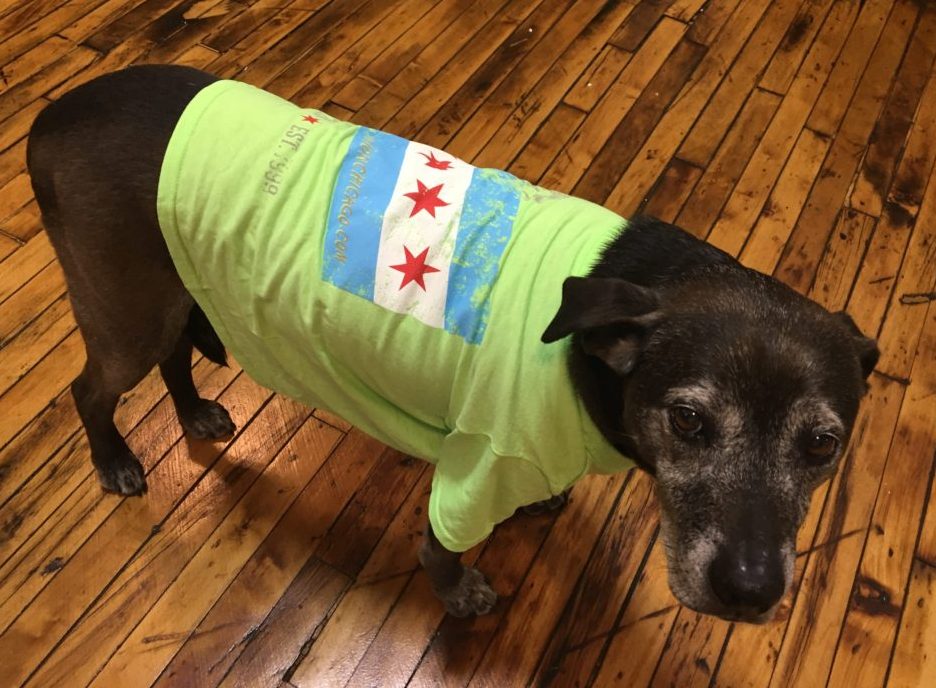 It's been a while since we've had new T-Shirts made and we are really excited about our vintage Chicago flag look (although our model, Sherman, apparently doesn't share our enthusiasm)!

Click here to score your very own (FREE!) t-shirt!

Our short-sleeve T-shirts are a pre-shrunk cotton/poly blend. The women's shirt style is a flattering, more form-fitting V-neck (photo to come). We have many of your favorite colors, as long as that color is black.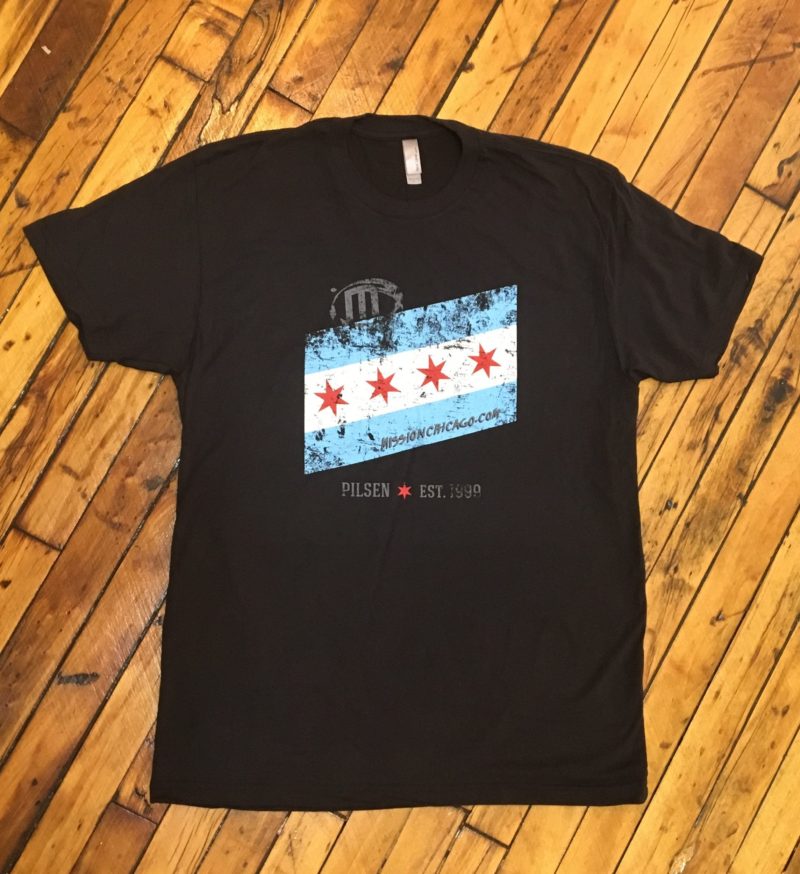 Enter Our Instagram Contest
We're also working on a (totally optional) Instagram contest with the t-shirts that will stretch well into 2017. If you want to participate, you will have a chance to win a yet-to-be-finalized cool prize (hey, if you know anything about us, you know it won't be lame!). Potential prize(s) are gift cards to local restaurants, Cubs/Sox or other Chicago sports team tickets, or a weekend getaway.
How to enter the contest:
Follow us on Instagram @missionchicago
Request a shirt (FREE with your next print order) using the form above*
Once you receive your shirt, take a photo of yourself (or someone else) wearing the shirt. Make it fun, artsy, taken from distant locations…we're counting on you to be creative!
Post the photo on Instagram, tag us @missionchicago and include the hashtag #missionpressrocks
We'll pick winners at random, because we love all our clients and wouldn't want to have to choose between you!
* Not sure when your next print job will happen or need more than one shirt? You can purchase shirts for $25 each plus shipping. Just let us know in the form comments below and we'll contact you.